The Suk B Choi Amateur Invitational 2008
Starting in May there will be an exciting new tournament on KGS. The Suk B Choi Amateur Invitational will feature 16 of the strongest amateur players on KGS. They will compete in a knockout event, reviewing their games in public for all to enjoy. The final will be the best of 3 games. 
aguilar
BigBadWolf
bigben79
bin7674
Cornel
chunga
ericdai
flashback
gentlerain
HFL
LeeKibong
oysy
Pianist
unknownplr
wolchengi
zchen
Tournament Rules
AGA Rules 7.5 Komi
Maintime 60 minutes
Overtime 1 minute 3 times
Games will be played in the English Game Room and reviewed afterwards.
Tournament Prizes
Champion:  $1,000
Runner-up:  $500
Losing Semi Finalist (2):  $200
Losing Quarter Finalist (4):  $100
Losing First Round (8):  $50
  One player will also receive a $50 prize for fighting spirit kindly donated by Javaness.
Tournament Schedule
Duration: May - July, 2008
round 1 : May 5 - May 18
round 2: before June 1
semi-finals: before June 15
Final game 1: before June 22
Final game 2: before June 29
Final game 3: before July 6
There will be a special teaching game with Aguilar on <gmt>2008-06-30 13:00</gmt> to celebrate the tournament. He will play the young Finnish player Prodigious.
Each match date will be posted as soon as the players decide their schedule.
Fernando Aguilar was awarded the Fighting Spirit prize.
The players are reviewing their games. If you missed a review, you can replay it from the KGS Plus menu: it's free for all, no subscription needed.
Get to know your favourite player better
Aguilar, Fernando Aguilar
Cornel, Cornel Burzo
Flashback, Jan Simara
HFL, Chris Wong
Oysy, Shaoyou Ouyang
Unknownplr, Bao Yun
EricDai, Junfu Dai
Bigben79, Ben He
ZChen, Zhaonian Chen
Gentlerain, Bi Jang
Bin7674, Seokbin Cho
Pianist, Eric Lui
Leekibong, Kibong Lee
Chunga, DaeHyuk Ko
Bigbadwolf, Andy Liu
Wolchengi, Al Jang
Sweety and Javaness, your friendly tournament directors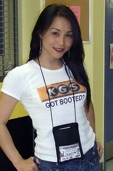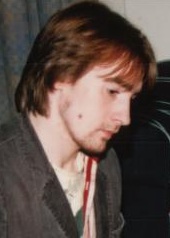 ---