Tournament Links
Entrants:
Games (all times are in GMT, click to choose your time zone):
If you are entered in a tournament, please make sure that you have read the KGS tournament guide.
KGS Meijin Qualifier August 2013 (Winner: Wichmaster)
Welcome to the KGS Meijin 2013 August Qualifier!
Single Elimination, Simultaneous schedule, Ranked players only : The time settings are 35 minutes Main time plus 5 Byo-yomi periods 30 seconds each. (35m + 30s x5), 1 round every 2 hours. Players must have a solid rank and have to be 1d or stronger.
Important: Conditions for tournament entry:
Have played rated games for at least 6 weeks, and have played at least 30 games before August 17th, 2013.
If you miss a round, you'll be out of this qualifier.
There are no handicaps. Players will be paired randomly.
Please be respectful to your opponents: late players will forfeit after 15 minutes -- rudeness or escaping will not be tollerated either.
Once you become a contender, you are not allowed to join other Qualifiers. Also, you can't use multiple accounts to enter a different Qualifier.
People who violate the KGS Terms of Service may be disqualified at anytime (before the tournament starts, during a game, during a round, or even once all the rounds are over).
The Tournament Director for this qualifier is Admin sweety.
Sponsor
Sponsored by KGS. and GoGameGuru.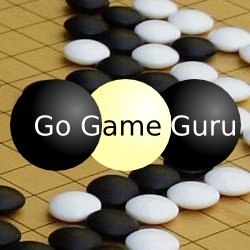 GoGameGuru – Get commented pro games, articles, Go problems and advice to help you improve more quickly. Enjoy the latest Go news, professional games and more. Join over 5,000 people and get weekly updates.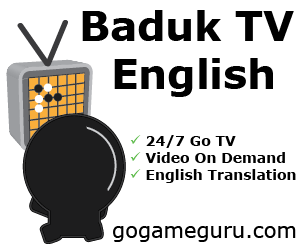 Rules
Single Elimination, Simultaneous Schedule.
Prizes
In this Eighth qualifier, the winner will become a contender for the Finals which will start in November. The runner-up may also become a contender if there are 6 or more rounds in the Qualifier. The final KGS Meijin winner will receive a minimum cash prize of $500 and a special Meijin icon.
2013 KGS Meijin Contenders :